TacFit Solutions chat with SGT Sarah L Teed while Posted in Dili,Timor-Leste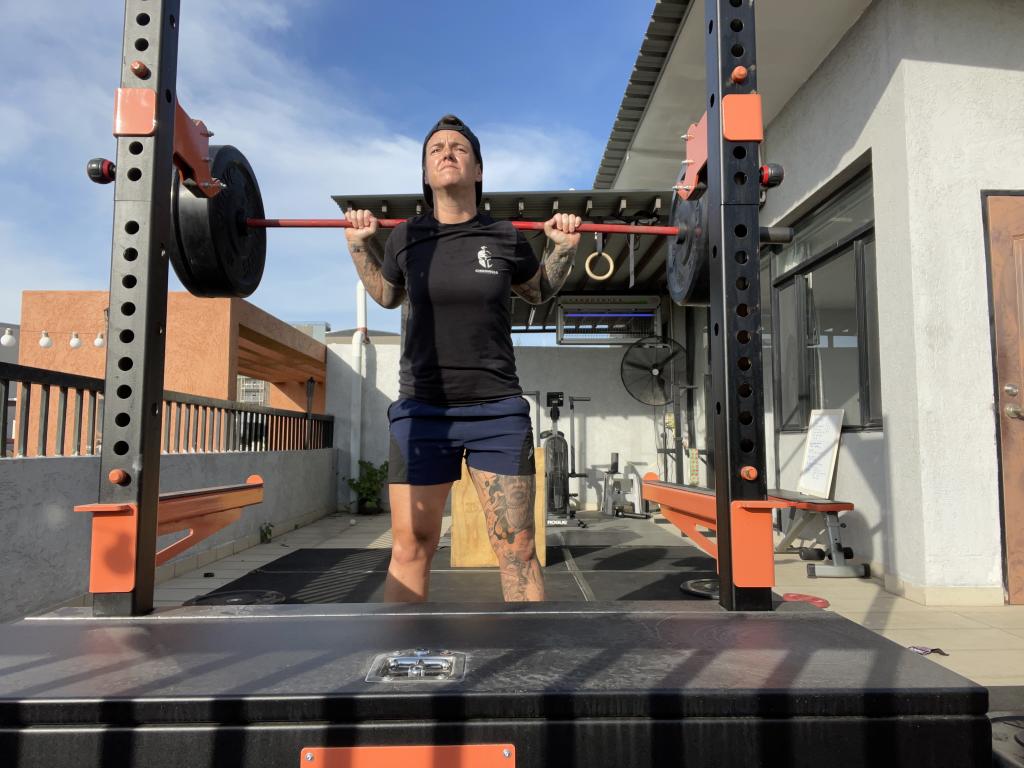 I first got chatting to Sarah when she reached out to us last year in 2020 looking for a personal gym solution for her upcoming posting with the ADF in Dili Timor-Leste.  I caught up with Sarah to see how everything was going in Timor.
S. I purchased my Delta unit in anticipation of my overseas posting with the ADF to Dili, Timor-Leste. It was also lucky for me, because I received my unit while doing my language training in Melbourne 2020. We were still in the middle of lockdown with gyms closed, but I was able to continue my training due to having received my Delta 2.0.
H. How lucky is that… the Delta 2.0 has been a saviour for so many during Covid Lockdowns, especially as it can be inside or out and doesn't take up much space. 
What sort of Training do you currently do?
S.  I mostly train in a CrossFit style, Strength, body weight, pull ups at the gym I own with another Veteran. 
H.  Oh, that's cool another Veteran Owned business tell me a bit about it we love supporting other veteran owned business...
S.Well its called Chronicle Athlete development Centre, (Chronicle ADC). I actually own it with another Army member we are a Veteran Owned gym and we specialise in Crossfit, power lifting and strongman. We pride ourselves on being the strongest gym in Wagga Wagga NSW and we have the greatest, friendliest, most supportive coaches and community around.
We also have some very competitive Strongman athletes who are competing on a national platform and soon to be international.
We also offer a range of other services, including BJJ/ wrestling, boxing, massage therapy and physiotherapy in house. We also have 24 hour gym access.
H. sounds like you guys have it all covered, Check it out at the link below.
https://www.chronicleadc.com.au/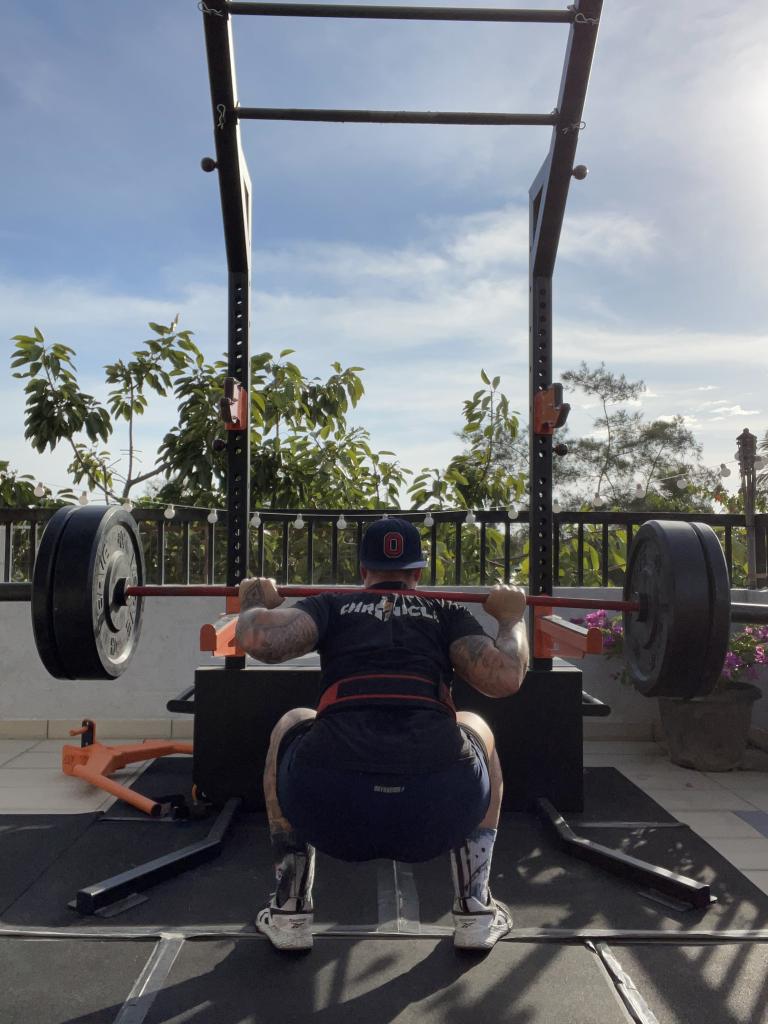 What do you see as the perceived benefits from procuring your TFS Unit?
I know that being a veteran owned business that I will be looked after, as well as the knowledge and understanding of defence workings.  The TacFit Crew have great attitude and a solution for everything.
How has fitness training in the Defence force changed over the years?
S. Prior to my posting to the School of Language to be able to post to Timor-Leste, I was a recruit instructor at Kapooka. What I saw was a great increase in CrossFit style workouts particularly in building a foundation of strength base. There was a good amount of emphasis on weighted squats, deadlifts, strict press, using a barbell with isn't something I'd ever experienced myself in defence. I think that there is more awareness about there not being one "best way" to be fit, but also the importance of injury prevention through certain types of training.
Having the Delta has allowed me to replicate much of what I do at the Gym with my cross fit work out style. My gym partner does callisthenics training and uses the heave beams a lot.
How do you see TFS Unit Benefiting Soldiers?
S. I think the Alpha and Bravo look awesome, and it's so versatile. It also fits with the type of training I like to do. I hope I end up posted somewhere that has a TacFit Alpha or Bravo Unit someday, son I can test it out.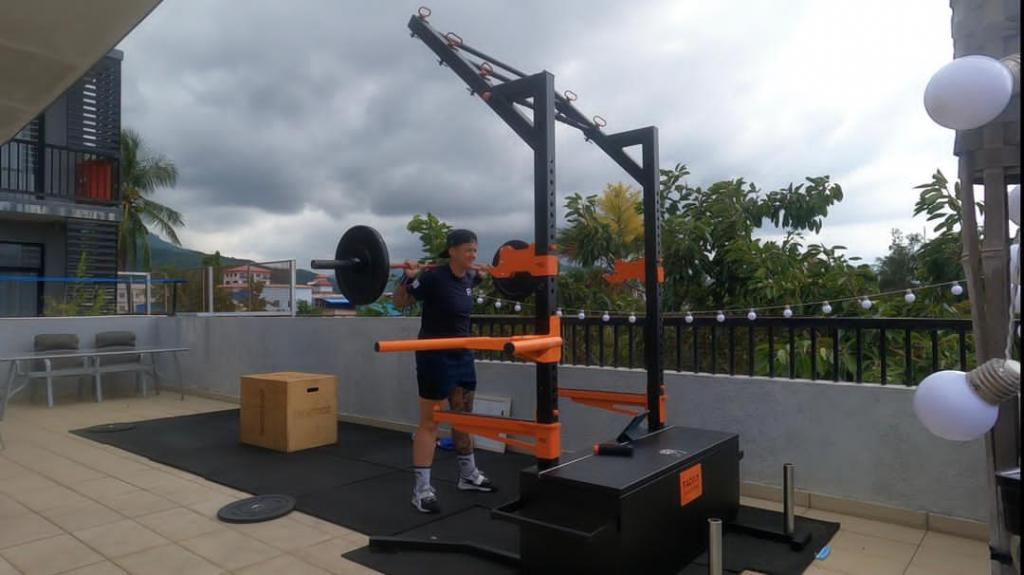 How do you utilise the Delta Units?
S. I'm currently in lockdown in TL and have been since march 2021. There is a gym here but its classic Globo gym style, with no pull up bars or barbells. I'm so thankful for my delta 2.0 because I have been able to set up my own gym on my balcony and I know that it's always there, and always available. I use it every single day.
I also love that its built for the outdoors. I know its durable, so I don't have to worry about it being undercover, of which I only have a limited amount.
H. Thanks for catching up Sarah… Stay Safe and Happy Training